We, Will, Buy Your Car
at Cannon Ford of Pascagoula
If you're ready to sell a car quick for the price you deserve, head to Cannon Ford. Our experts are here to make selling cars as seamless and straightforward as it should be, whether you're ready to sell a car you still owe money on or want to sell a vehicle for parts. Prefer to trade in and trade up to your dream Ford? Our intention is to stock our pre-owned inventory with used cars for sale just like yours -- no matter what you drive. We'll be happy to buy from you regardless of your intentions, so reach out to our Ford dealership near Gulfport, MS, to chat with our team!
Sell a Car near Me
Sell a car fast and be on your way with cash in hand or come chat with the Cannon Ford finance team to see how you can trade in and trade up to a new Ford truck. If you do choose to sell a used car with us, rest assured that we'll provide you with a fair market price for your vehicle. We'd love to buy from you even if you'd rather buy elsewhere, so rest assured that we'll do everything we can to provide you with a cash offer you can be pleased with. Get the vehicle-selling process started and value your trade-in online; you'll be able to get a used car estimate in no time. From there, we'll be in touch to coordinate a time for you to stop by to get a vehicle appraisal. Unsure if your car is OK to sell? We accept vehicles of all makes, models and conditions, meaning that you'll always be able to sell a car at Cannon Ford.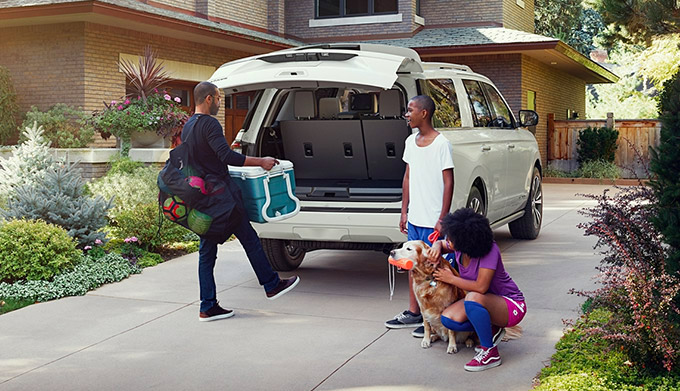 Trade In & Trade Up to a New Ford
Do you have a new Ford F-150 or Escape you'd like to call your very own? If so, we'd love to help you discover all your used car trade-in options. Our Ford financing team will sit down with you and show you what your new Ford lease or financing plan will look like after your trade-in has been factored into the down payment. We'll also answer any questions you have along the way and show you any of our Ford specials you're eligible for.
Tips for Selling Cars in MS
Our team is here to assure you that selling used cars is easier than you think. Avoid the hassle of selling a car privately and allow our experts to go to work for you. Before you start the vehicle-selling process, it's important to have the following items in order when you're ready to sell car in Mississippi:
The vehicle and all keys/remotes
The car's owner's manual
Valid state-issued photo ID
Title or loan payoff information
Vehicle registration