Cannon Ford of Pascagoula Used Car FAQs
When you're comparing new vs. used cars for sale nearby, there are different things to consider: what kind of vehicle do you want? Do you mind a high-mileage car? What is the most reliable used car? We have answers to these questions! Check out our used car FAQs and schedule a test-drive at our Ford dealership in Pascagoula to experience one of these models for yourself. Our used car financing team is standing by to tell you everything you need to know about these pre-owned vehicles, so don't hesitate to reach out to us. We'll help you compare used and Certified Pre-Owned Ford trucks, cars and SUVs so you can drive home something you love.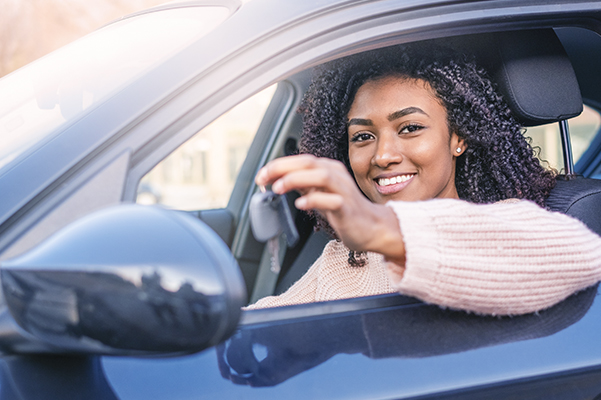 What Is the Most Reliable Used Vehicle to Buy?
The truth is, any pre-owned vehicle can be reliable so well as it has been properly maintained. Shop for a used Ford F-150 or Escape and our team can go over the maintenance history and condition of the vehicle. We also have Certified Pre-Owned Ford models for sale, which come with a CARFAX® Vehicle History Report, so you know everything about the vehicle's history before you buy.
What's the Best Used Car for Families?
Spacious SUVs can be great for families; test-drive a Ford Explorer to see how you feel behind the wheel, or buy a used Ford Escape nearby. Looking for used trucks? Finance a pre-owned Ford F-150 or Super Duty®! Our Pascagoula Ford dealer has spacious SUVs for sale that are perfect for growing families, and our extensive selection of pre-owned vehicles means you can easily find what you desire. Let us know what you're interested in, and we'll pair you with a used Ford today!
What's Good Mileage for a Used Car?
Used car model years will vary, so you'll want to see how old the vehicle is compared to its total mileage. Typically, the average person drives about 12,000 miles per year, so multiply however many years old the vehicle is by 12,000 to see roughly how much mileage it's expected to have. Low-mileage cars tend to be more expensive, but if properly maintained, high-mileage cars can be just as reliable!
What Should I Ask When Buying a Used Car?
When shopping for a used car, you should ask us about the vehicle history and any features on the vehicle you'd like to know more about, such as the safety systems or infotainment technologies. Take a test-drive to get a feel for how it handles, and if you'd like to buy a used or Certified Pre-Owned Ford, we'll walk you through all the paperwork! The  Cannon Ford of Pascagoula will ensure to get all the information you need so that you can confidently make a decision.
To learn more about the used cars for sale at Cannon Ford of Pascagoula, don't hesitate to contact us. We'll go over all your financing options and answer any other questions you may have. Schedule a test-drive and buy a used Ford nearby today!